DHH Assisted Zhiyang Innovation With Successful Listing on SSE STAR MARKET
Release time:2021-04-23 17:48
On 8th April 2021, Zhiyang Innovation Technology Co., Ltd ("Zhiyang Innovation", Stock Code: 688191) went public on Shanghai Stock Exchange, with the issue price of RMB11.38 and the opening price of RMB25.00.

DHH team was engaged to advise the issuer and has provided premium legal services to Zhiyang Innovation for the whole process of its IPO.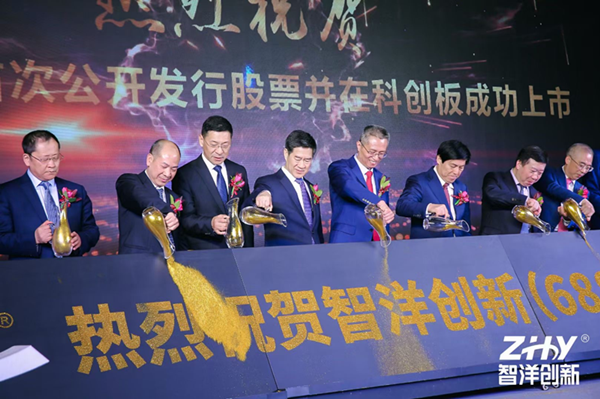 Zhiyang Innovation was incorporated in March 2006, which is a professional supplier of electric intelligent operation and maintenance analysis and management system, focusing on providing the integrate system of monitoring, management, analysis, alarm and linkage.

DHH team carried out DD and issued legal opinion and report, and was acknowledged by Zhiyang Innovation with the professional, meticulous and effective work.

Team Members
Gao Tao


Senior Partner


Capital Market and Securities, Investment, Finance and M&A
Qualifications: PRC Lawyer, Independent Director
gaotao@deheng.com

Gao Senchuan


Senior Partner


Corporate Finance and Listing, M&A, Restructuring
Qualifications: PRC Lawyer, Independent Director
gaosenchuan@deheng.com
Zhao Jinghai


Joint Partner


Capital Market and Securities, Investment, Finance and M&A
Qualifications: PRC Lawyer, Securities Practice
zhaojinghai@deheng.com
Liu Lu


Associate


Corporate, Capital Market and Securities
Qualifications: PRC Lawyer
liulu@deheng.com
Wang Zhen


Associate




Capital Market and Securities,

Investment, Finance and M&A


Qualifications: PRC Lawyer
wangzhen@deheng.com