Good news | DHH won the "Belt and Road" Top Ten Law Firms and Outstanding Case Awards
Release time:2020-12-15 10:25
On December 12, the third "Belt and Road" Excellent Legal Service Project Award Ceremony and the "Belt and Road" Legal Service High-end Forum hosted by the Rule of Law Daily and undertaken by Legal Network was grandly held at the Beijing Civil Aviation International Conference Center.

Beijing DHH Law Firm once again won the "Belt and Road" Top Ten Law Firms for its outstanding contribution to the "Belt and Road" legal services. After ten years of development, DHH has become an outstanding law firm in the country and one of the largest and most dynamic large-scale legal service organizations in China, providing one-stop legal services in all fields for Chinese and foreign clients.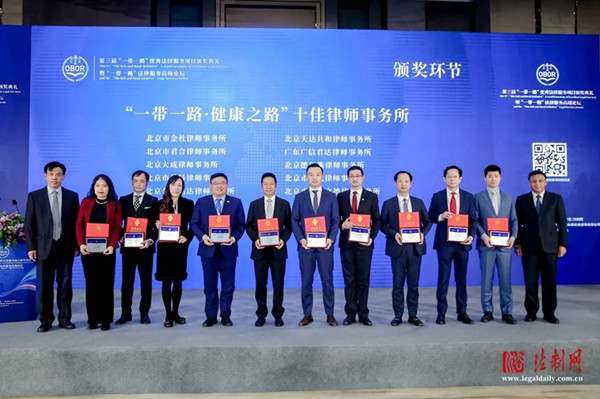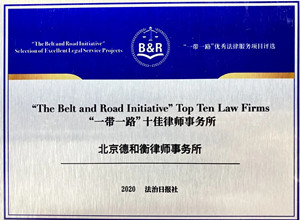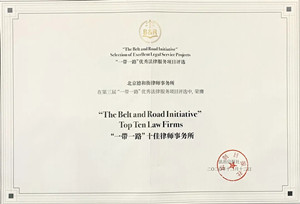 Dr. Liu Kejiang, Director of DHH, and Lawyer Yuan Yi, Director of DHH's Moscow Office, were entrusted by the Chinese Embassy in Russia to undertake the case of "Overseas Anti-epidemic and Safeguarding the Legal Rights and Interests of Compatriots", which practiced Chinese lawyers' overseas anti-epidemic and safeguarding legal rights and interests of compatriots with his great responsibility, awarded the "One Belt One Road" excellent legal service case.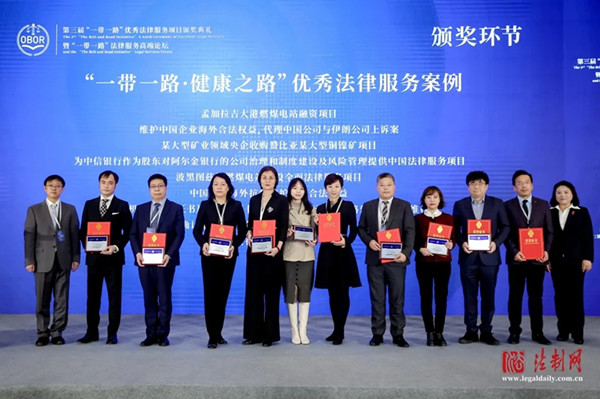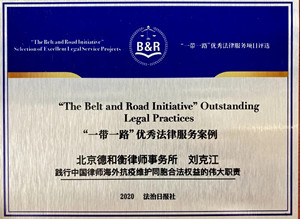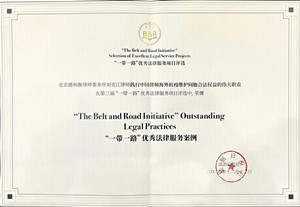 DHH director and senior partner Dr. Liu Kejiang, executive director and senior partner Dr. Jiang Bo, management director and senior partner Zhao Ying, partners Meng Aihua, Ma Ronghua and international department director Cheng Yalin were invited to participate in the forum. Professor Shen Sibao, chief academic consultant of Deheng Law Group and president of the International Economic Law Research Association of the Chinese Law Society, was invited to participate in the forum as a guest of award.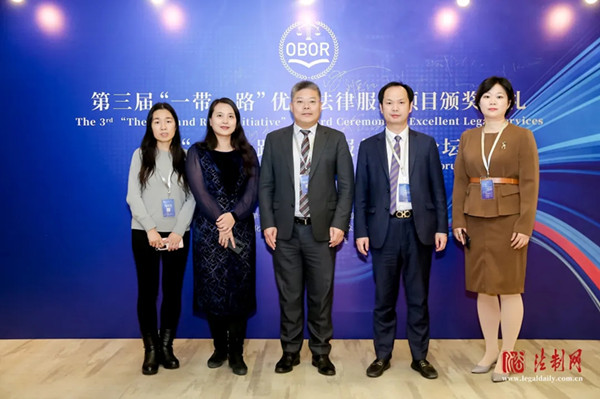 Beijing DHH Law Firm was established in Beijing by Deheng Law Group, which was founded in 1993. With professional strength and integrated management, DHH has maintained an annual growth rate of more than 35% in business and personnel in the past 5 years. At present, Beijing DHH Law Firm and Shandong Deheng Law Firm under Deheng Law Group have 60 offices in China and 9 overseas countries and regions. There are more than 2,000 practicing lawyers, certified public accountants, tax agents for economists and patent agents to accumulate wisdom and promote the rule of law.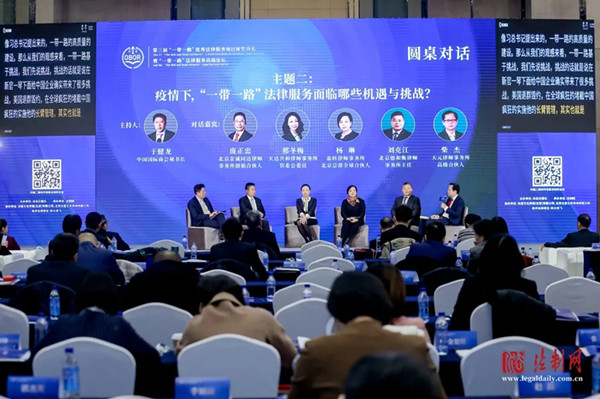 DHH is engaged in corporate mergers and acquisitions, bancassurance and financing, fund trusts and asset management, securities listings, cross-border investment and international trade, real estate and construction engineering, compliance and government supervision, Internet and TMT, intellectual property, civil and commercial litigation and criminal defense with outstanding achievements in other fields, it is in a leading position in the industry, and provides one-stop professional legal services in multiple legal systems and all fields for Chinese and foreign clients.