DHH Law Firms and Partners Ranked in Chambers & Partners
Release time:2021-01-22 17:16
Recently, the Chambers & Partners, the leading legal ranking provider, has issued the Chambers Asia-Pacific 2021 and announced the list for some regions. With excellence in legal service and good reputation in legal sector, two of DHH law firms and several partners have been ranked in the list.

Law Firm Honor
Corporate/Commercial: East Coast: Beijing (PRC Firms) (Band 3)
Beijing DHH Law Firm
Beijing DHH Law Firm ("DHH") was established by Deheng Law Group, which was founded in 1993. With expertise and integral management, DHH has maintained more than 35% increase in business and staff number during the past 5 years. As a "National Excellent Law Firm", DHH has obtained honor and awards by various leading legal media or rating agencies domestically and overseas, ranked in high position among peers, was appointed as "international investment legal service provider" by the Ministry of Commerce of PRC and provides professional, premium and effective comprehensive commercial legal services to the clients domestically and overseas. DHH has initiated and lead the Elite Global Legal Alliance (EGLA), which the first international law firm alliance, having more than 100 members for the time being. DHH is also a Chinese member of the leading international legal alliance State Capital Group (SCG).
Corporate/Commercial: East Coast: Shandong (PRC Firms) in China (Band 1)

Deheng Law Firm

Shandong Deheng Law Firm ("Shandong Deheng") was created in Qingdao in December 1993, which is the first law firm of Deheng Law Group. As a comprehensive commercial law firm, Shandong Deheng, focusing on satisfying the client requirements, embracing the service philosophy of "Professional with focus, Expertise with concentration", attaching importance to specialization and teamwork, and putting the quality as the first priority, provides to the clients premium commercial legal advice with expert team, and obtained acknowledgement from peer and clients with outstanding performance and reputation. Shandong Deheng was named as "Excellent Law Firm"by the Ministry of Justice of the PRC, and "National Excellent Law Firm" by the All China Lawyers Association and obtained various awards and honor by international leading legal media and rating agencies such as the Asian Legal Business (ALB), Chambers Asia Pacific, China Business Law Journal, Legal Daily, Fangyuan Legal and Phenix Think Tank.

The Deheng Law Group was founded in 1993 and has grown to one of the largest legal service organizations in China, boasting two leading legal brands including Beijing DHH Law Firm and Shandong Deheng Law Group. We have 57 offices covering China and 9 overseas countries and regions, over 3,000 attorneys, CPAs, tax consultants, economists, and patent agents share the same pursuit of excellence and faith in justice.

Lawyer Honor

Corporate/Commercial: East Coast: Shandong (PRC Firms) in China (Eminent Practitioner)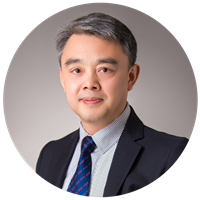 Xuxiu Li, the First Vice President of Deheng Law Group and Director and Senior Partner of Shandong Deheng Law Firm, is the arbitrator of CIETAC and the director of Corporate Commission of Shandong Bar Association. He has practiced for 25 years and obtained the honor of "Top 10 Lawyers in Qingdao", "Shandong Excellent Lawyer", "National Excellent Lawyer" and "Qingdao Outstanding Talent". Focusing on corporate incorporation, operation, investment and M&A, shareholder dispute resolution and complex commercial dispute, he has advised for more than 1,000 cases and handled successfully many substantial and complicated cases with the Supreme People's Court, High People's Court and Intermediated People's Court, and CIETAC.

Chambers Asia-Pacific International Trade: Customs, Export Controls & Economic Sanctions (PRC firms) in China

Chambers Global International Trade: Customs, Export Controls & Economic Sanctions (Band 2) (to be announced)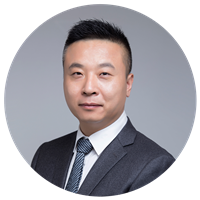 Yong Peng, the Senior Co-chair Partner of Deheng Law Group, is the part-time researcher of the national Research Center of G20 Anti-corruption and Hunting Fugitives Abroad, the legal counsel of Chinese Meat Association, and the legal counsel of China Plastics Reuse and Recycling Association. He had acted as the government lawyer working with the anti-smuggling department of Custom General Administration of China for nearly 20 years.

Chambers Asia-Pacific Corporate/Commercial: East Coast: Shanghai (PRC Firms) in China (Up and Coming)
Yuexin Yao, the Vice President of Deheng Law Group, Senior Partner, and Director of Cross-boarder Investment and M&A Center. She obtained LLB and LLM majoring in international law from Shanghai Jiao Tong University, and LLM of corporate law from the Law School of New York University. She is qualified in both PRC and New York State, US and had worked with the representative office of US leading university for many years. She was ranked in the Chambers Asia Pacific 2020, chosen to the Shanghai International Lawyer Talent Pool. She is the member of the International Investment Committee of Shanghai Bar Association, the independent director of Shanghai Stock Exchange, the part-time postgraduate tutor of KoGuan Law School of Shanghai Jiao Tong University, the practice tutor of Lawyer College of Shanghai University of Political Science and Law, and "10 Outstanding Young Lawyers in Pudong New Area". Her practice area includes domestic and overseas investment and M&A, private equity, new economy related legal advice, and domestic and overseas complex commercial dispute resolution.